Save the Date!!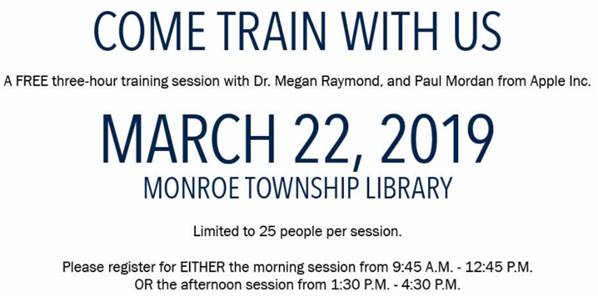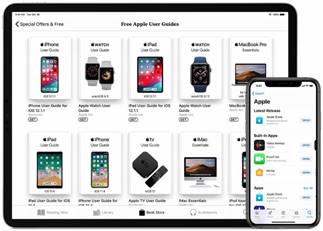 LEARN ESSENTIAL SKILLS FOR LIBRARIANS & HEAR FROM THE APPLE EXPERTS!
The NJ State Library is partnering with Apple's Government Division and Educational Division to offer free training in the use of Apple devices and apps. These sessions will cover essential skills that will help librarians answer patron questions about their Apple devices.
Learn some of the productivity features of iOS for iPad including ways to take notes, scan documents, and share files.

Find educational content on the App Store and Apple Bookstore including coding and user "manuals."

Explore the built in accessibility features including voice over, speech to text, and text to speech.

Utilize iWork apps for writing reports, preparing cover letters and resumes, and tracking budgets.

Focus on tools and technologies that can be used to better manage and control the use of Apple devices in libraries.
Best regards,
Sharon Rawlins, MLS
Youth Services Specialist for Lifelong Learning
NJ State Library
185 West State St.
P.O. Box 520
Trenton, NJ 08625-0520
...@njstatelib.org">sraw...@njstatelib.org
609-278-2640 ext. 116
609-278-2650 – fax
[message_body] ------------------------------------------------------------------------
The following information is a reminder of your current mailing list subscription:
You are subscribed to [list_settings.list_name] using [subscriber.email]
You may automatically unsubscribe from this list at any time by visiting the following URL:
If the above URL is inoperable, make sure that you have copied the entire address. Some mail readers will wrap a long URL and thus break this automatic unsubscribe mechanism.
You may also change your subscription by visiting this list's main screen:
[PROGRAM_URL]/list/[list_settings.list]
If you're still having trouble, please contact the list owner at:
[list_settings.list_owner_email]
Unsubscribe Automatically: