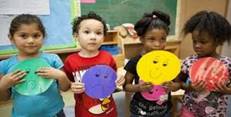 Attending the NJLA Conference in Atlantic City?
We'd love to see you at our session called Building Kindness and Compassion: Resources to Help Children Address Social and Emotional Learning.
Kids model their behavior from others, and increasing many are imitating the incivility exhibited by those around them in today's cultural climate. How can we help them become more considerate towards others? The panel will offer books, programming and other resource suggestions to help elementary and middle school-aged kids address social and emotional learning (SEL). These resources can help them cope with bullying, tips on conflict resolution and most important of all - encourage them to be more respectful and empathic towards their peers and others.
Speakers: Christine Jansen, Somerset County Library System of NJ, Hillsborough Library Branch; Anne Lemay, Franklin Township Free Public Library, Somerset; Sharon Rawlins, NJ State Library; Beth Vredenburg, Leonia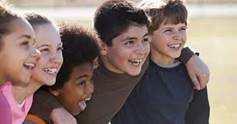 Photos – Google Images
Best regards,
Sharon Rawlins, MLS
Youth Services Specialist for Lifelong Learning
NJ State Library
185 West State St.
P.O. Box 520
Trenton, NJ 08625-0520
...@njstatelib.org" style="color: #2199e8; font-family: Helvetica, Arial, sans-serif; font-weight: normal; line-height: 1.3; margin: 0; padding: 0; text-align: left; text-decoration: none;">sraw...@njstatelib.org
609-278-2640 ext. 116
609-278-2650 – fax