FYI,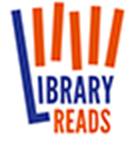 LibraryReads in Conversation: Actively Anti-Racist Readers' Advisory
Featuring: Robin Bradford; Annabelle Mortensen, and Becky Spratford
Please join us for this live event!
Moderated by LibraryReads Executive Director, Rebecca Vnuk, the first hour will be a panel discussion while the second hour will be interactive audience conversation via chat feature. The event will be recorded for future viewing.
Topics covered will include:
Creating an EDI mission statement
Challenging yourself (and others) to read widely
Collections: diversity audits, discoverability
Doing the RA interview through the EDI lens
Genres
Booktalking
Friday, August 7th, 2020
2pm-4pm Central, 3-5 pm Eastern
All the best,
Sharon Rawlins, MLS, she/her/hers
Youth Services Specialist for Lifelong Learning
NJ State Library
185 West State St.
P.O. Box 520
Trenton, NJ 08625-0520
...@njstatelib.org" style="color: #2199e8; font-family: Helvetica, Arial, sans-serif; font-weight: normal; line-height: 1.3; margin: 0; padding: 0; text-align: left; text-decoration: none;">sraw...@njstatelib.org
609-278-2640 ext. 116
609-278-2650 – fax