Our organization has designed a free virtual service where senior citizens can request to hold online video sessions one-on-one with students and other young citizens. In addition, we prepare fun events and activities for seniors that will help them find a community during this pandemic. These include interactive yoga meditation sessions, book clubs, trivia/online games, live music performances, artwork sessions, and more! We are currently a 501-c national nonprofit recognized by the government. Our 2000+ volunteers have worked with over 18,000 seniors and 135 senior centers across the world!
Notably, we partnered with San Francisco Center for Jewish Living and StoryCorps Connect to embark on a national project documenting some of the interviews we have had with their seniors. More details can be found at https://storycorps.org/participate/storycorps-connect/. Our work has been featured by prominent local news platforms, including KCBS, SF Examiner, and The Mercury News.
Because of our positive local impact and rapidly expanding operations, we believe that spreading our volunteer opportunities to dedicated high schoolers would be appropriate during the pandemic and will draw great interest. Helping us get the word out would mean so much for us, as senior citizens are valued members of our society and we want to show our appreciation for them. We are currently seeking motivated and service-oriented high schoolers to be volunteers and potentially serve as officers for our chapter in New Jersey. If you could post the following opportunity and spread it among the students in your school to join us in our cause, it would really mean a lot:
COVID Networks is an organization dedicated to tackling the senior loneliness epidemic by connecting a diverse body of high school students to our elderly population, facilitating meaningful interactions. Two core aspects of our organization are service and outreach, and we are in need of highly dedicated volunteers in the New Jersey area to help us expand our organization. As an outreach officer, you will be in charge of sending emails to senior centers/nursing homes/retirement centers and accumulating volunteer interest in our organization. As you grow and become more experienced, we will offer opportunities for mobility within our organization: if you are motivated, we will have you move up in the ranks, helping out with management, media, and more! As we mentioned, we are looking for highly motivated individuals with around an hour of daily time to spare. We are looking for individuals across New Jersey who are dedicated and interested in making a positive impact on their community. Please reach out to us at ...@gmail.com" style="color: #2199e8; font-family: Helvetica, Arial, sans-serif; font-weight: normal; line-height: 1.3; margin: 0; padding: 0; text-align: left; text-decoration: none;" target="_blank">covi...@gmail.com if you have specific questions, or visit our website at covidnetworks.org for more info! We look forward to hearing from you.
If you are a proficient writer with good typing skills, have experience using spreadsheets, and have strong collaboration skills, you are a strong applicant! We need you to be prompt and good at following directions.
If you are interested in applying, please head to covidnetworks.org, click on operations in the top right, click on the New Jersey, scroll to the bottom, and fill out the form applicable to you.
With the flu-season setting in, we are aware that the pandemic's severe effects and quarantine measures are far from over. We believe that we can make a tangible impact in the community with our passionate volunteers, and hope to have your support in our outreach efforts. Check out more information on our website at Covidnetworks.org, and feel free to reach out to us for further questions and information.
Thank you so much for your time and consideration.
Manjari Madhusudanan
COVID Networks NJ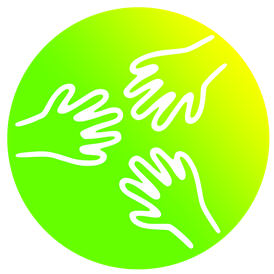 Forwarded by:
Sharon Rawlins, MLS, she/her/hers
Youth Services Specialist for Lifelong Learning
NJ State Library
185 West State St.
P.O. Box 520
Trenton, NJ 08625-0520
...@njstatelib.org" style="color: #2199e8; font-family: Helvetica, Arial, sans-serif; font-weight: normal; line-height: 1.3; margin: 0; padding: 0; text-align: left; text-decoration: none;">sraw...@njstatelib.org
609-278-2640 ext. 116
609-278-2650 – fax