Please excuse cross postings
Hi, Everyone,
It's that time of year when I ask you in public libraries for your creative suggestions for the Collaborative Summer Library Program (CSLP)'s Slogan for the 2026 program (theme is Dinosaurs and the artist is Kaylani Juanita) and 2027 Theme.
Examples of Kaylani's artwork: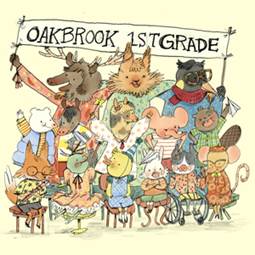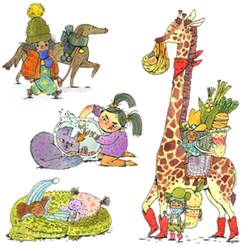 Slogans are short, catchy phrases like "Oceans of Possibilities" for the ocean theme this past summer. The themes are broader categories for all ages, like Space, Music, etc.
To make sure you don't repeat a theme, here are the upcoming ones for this summer and the next few years:
2025: Color Our World : Colorea nuestro mundo – (Artist: Brian Floca) (Theme is Art)
2024: Adventure Begins at Your Library : La aventura comienza en tu biblioteca – (Artist: Juana Martinez-Neal) (Theme is Adventure)
2023: All Together Now : Todos Juntos Ahora – (Artist: Frank Morrison) (Theme is Unity, Kindness, Friendship)
I have set up Jamboard for you to suggest your ideas. Others can see what's being anonymously suggested too, so hopefully, you can engage with each other on your suggestions.
Please suggest up to five catchy slogans and themes for the all age programs that work for early literacy, children, teens, and adults and post your suggestions on the Jamboard by February 24, 2023.
Please be mindful of copyright and be inclusive to all. Upon submissions, slogans will be reviewed by CSLP Manual Committees for copyright, accessibility, and will be narrowed down to the top slogans to be voted on by CSLP membership at the 2023 Annual Meeting in the fall.
Thank you! I know you all have wonderful suggestions and I can't wait to see them.
~Sharon
All the best,
Sharon Rawlins, MLS (she/her/hers)
Youth Services Specialist
Library Development Bureau
New Jersey State Library
P. 609-278-2640 x116
E. ...@njstatelib.org" style="color: #2199e8; font-family: Helvetica, Arial, sans-serif; font-weight: normal; line-height: 1.3; margin: 0; padding: 0; text-align: left; text-decoration: none;">sraw...@njstatelib.org
185 West State Street
P.O. Box 520, Trenton, NJ 08625