Good morning! The NJ Business Action Center is offering this free webinar series (I am a speaker during the session on May 13). Please share with your business community.
Best,
Andrea
Andrea Simzak Levandowski (she/her/hers)
Library Consultant for Small Business Development & Technology
New Jersey State Library
P.O. Box 520
Trenton, NJ 08625
(609) 278-2640 x190
alevandowski@PROTECTED
From: Melanie Willoughby <Melanie.Willoughby@PROTECTED>
Sent: Monday, April 12, 2021 9:05 AM
To: Andrea Levandowski <alevandowski@PROTECTED>
Subject: Free Virtual Series for Business Growth
Learn critical tips, processes and resources

‌ ‌ ‌ ‌ ‌ ‌ ‌ ‌ ‌ ‌ ‌ ‌ ‌ ‌ ‌ ‌ ‌ ‌ ‌ ‌ ‌ ‌ ‌ ‌ ‌ ‌ ‌ ‌ ‌ ‌ ‌ ‌ ‌ ‌ ‌ ‌ ‌ ‌ ‌ ‌ ‌ ‌ ‌ ‌ ‌ ‌ ‌ ‌ ‌ ‌ ‌ ‌ ‌ ‌ ‌ ‌ ‌ ‌ ‌ ‌ ‌ ‌ ‌ ‌ ‌ ‌ ‌ ‌ ‌ ‌ ‌ ‌ ‌ ‌ ‌ ‌ ‌ ‌ ‌ ‌ ‌ ‌ ‌ ‌ ‌ ‌ ‌ ‌ ‌ ‌ ‌ ‌ ‌ ‌ ‌ ‌ ‌ ‌ ‌ ‌ ‌ ‌ ‌ ‌ ‌ ‌ ‌ ‌ ‌ ‌ ‌ ‌ ‌ ‌ ‌ ‌ ‌ ‌ ‌ ‌ ‌ ‌ ‌ ‌ ‌ ‌ ‌ ‌ ‌ ‌ ‌ ‌ ‌ ‌ ‌ ‌ ‌ ‌ ‌ ‌ ‌ ‌ ‌ ‌ ‌ ‌ ‌ ‌ ‌ ‌ ‌ ‌ ‌ ‌ ‌ ‌ ‌ ‌ ‌ ‌ ‌ ‌ ‌ ‌ ‌ ‌ ‌ ‌ ‌ ‌ ‌ ‌ ‌ ‌ ‌ ‌ ‌ ‌ ‌ ‌ ‌ ‌ ‌ ‌ ‌ ‌ ‌ ‌ ‌ ‌ ‌ ‌ ‌ ‌ ‌ ‌ ‌ ‌ ‌ ‌ ‌ ‌ ‌ ‌ ‌ ‌ ‌ ‌ ‌ ‌ ‌ ‌ ‌ ‌ ‌ ‌ ‌ ‌ ‌ ‌ ‌ ‌ ‌ ‌ ‌ ‌ ‌ ‌ ‌ ‌ ‌ ‌ ‌ ‌ ‌ ‌ ‌ ‌ ‌ ‌ ‌ ‌ ‌ ‌ ‌ ‌ ‌ ‌ ‌ ‌

No images? Click here
Free Virtual Series for New Jersey Businesses
A free, six-part webinar series presented by the New Jersey Business Action Center will feature tips, processes and resources from state departments and partners to help your business.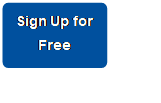 April 20, 12-1pm
Learn about services available specifically for nonprofit organizations.

April 22, 12-1pm
Become a vendor for the world's largest purchaser of goods and services.

Technical Assistance Opportunities

April 27, 12-1pm
Learn what programs can help you run your business.
April 29, 12-1pm
Learn what programs can lend you capital—whether $5,000 or $5 million.

COVID Safety in the Workplace

May 11, 12-1pm
Make sure you are compliant with the new ways to keep employees safe.

May 13, 12-1pm
Find out what state and local resources might be waiting for you.
| | |
| --- | --- |
| All content © New Jersey Business Action Center / All rights reserved. | |